Work With Us!
Being informed is the key to a smooth and successful home purchase.  We want to arm you with the knowledge to make the best decisions and save you valuable time, money, and eliminate the stress.  A brief phone conversation with us may be life-changing.  Whether you are looking to purchase a home for you and your family to live in, or if you're looking for an investment property, connect with us today.
---
Recent Blog Posts
Can You Still Sell Your House During The Coronavirus Pandemic in Fort Worth   We are dealing with unprecedented times!  Just last month we were going on with our lives as normal, then COVID-19 came in and threw the world on its head.  As we all adapt to these changing ways of life, people are […]
more >>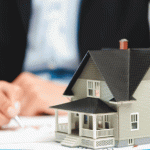 Evaluating A Real Estate Investment Deal In Dallas and Fort Worth We talk with lots of people looking to buy real estate investment properties in Dallas and Fort Worth and the surrounding areas.  Some of them know what they're doing when it comes to evaluating a real estate investment deal … and some of them are still […]
more >>
Mistakes Investors Make When House Flipping in Weatherford So you wanna get started investing in [market_city] and you're checking things out, eh?  Good for you.  It may look so easy!  At any given time there are half-a-dozen shows on television where good-looking, well-dressed investors make the process look fast, fun and profitable.  But before that make sure […]
more >>
What Others Say About Us!
From:  Pat H
To:  TMC Property Solutions
Date:  20 April 2015

Dear Mr. Cook,

Earlier this year I purchased a home from your company on the west side of Fort Worth. I am writing to let you know how much I appreciate all of the help and support that you gave me which allowed me to purchase this home. The home is a dream come true for me and has greatly improved the quality of my life. I am convinced that your diligence and willingness to help out in any way that you could made it possible for me to be living in this lovely home. I also appreciate your quick response to any questions that I have had or any small issues that have come up even after living in the home for several months. Not once in this whole process have I ever received anything but quick, kind and courteous help from TMC Property Solutions.

Thank you for all of your help and support,

Pat H

____________________________________________________________________________________

From:  Jim and Lee R
To:  TMC Property Solutions
Date:  19 Sept 2015

My wife and I purchased our new home recently. Closing on our new home was a catastrophe, it took 12 weeks!!! Although this was completely due to the finance company, we did not want to chance another drawn out affair and the thought of making house payments on a home we did not live in until it sold was troubling. I had seen Tim's truck from TMC Property Solutions around town so I called him out of the blue. He quickly responded to me with several offers and we came to an agreement on the spot. There was always an open line of communication and we were kept updated at all times. After the first meeting we closed in short order. I feel that Tim along with the work of his very pleasant team saved us several thousands of dollars that we would have spent on mortgage payments, electricity, water, taxes, etc. TMC Property Solutions comes highly recommended from us.

Jim and Lee R
Find Us On Facebook